Swedish ORC turbine manufacturer Againity AB and Swiss boiler manufacturer Schmid AG Energy Solutions have signed a collaboration agreement for delivery of small-scale CHP plants. Existing as well as new boiler plants can now add-on an ORC turbine, allowing the plant to combine its renewable heat production with local weather-independent power production.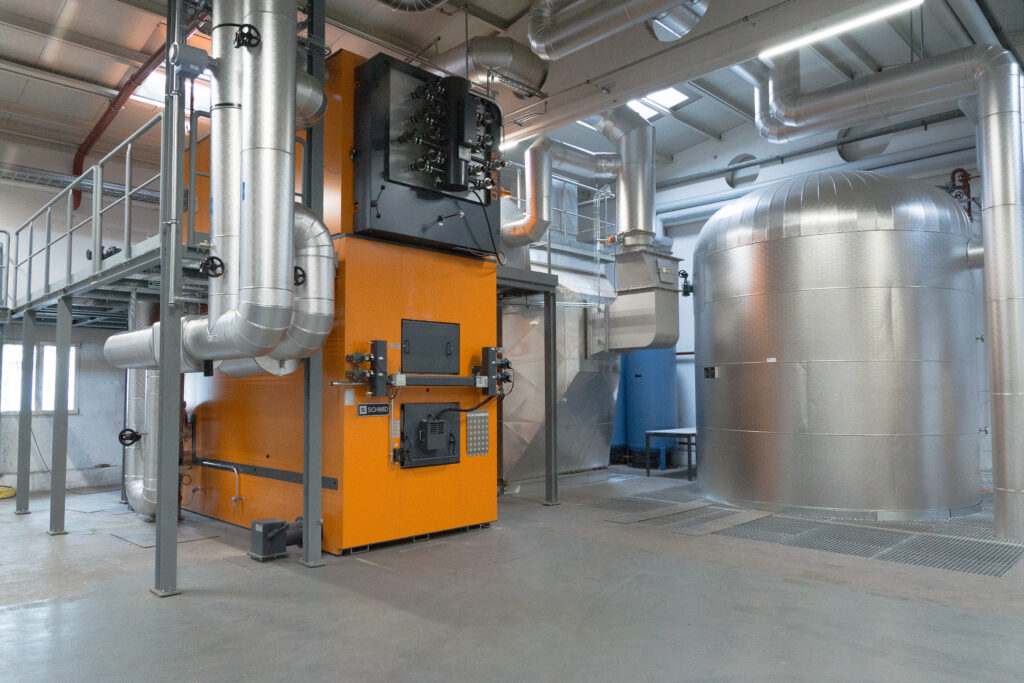 "We are impressed by the technology and the modularity of Againity's product", says Marcel Danuser, Head of Export Sales at Schmid energy solutions.
The ORC turbine can be connected to hot water boilers as well as steam boilers. With local power production, the plant cuts electricity and power grid costs while releasing capacity on the local grid and contributing to more renewable electricity production.
"We are very glad that Schmid has chosen us as a supplier for Schmid boilers, to complement their existing heat offer with electricity production", says David Frykerås, CEO of Againity. "We are impressed by the performance of Schmid boilers and their network in Central Europe as well as globally."
Schmid energy solutions is a Swiss family business, which is dealing with energy issues for over 80 years and employs about 300 people. In the course of their successful company history Schmid have evolved to become an international specialist and manufacturer of systems for biomass energy. Nowadays, Schmid energy solutions is one of the leading companies in the industry worldwide. In addition to its headquarters, the Schmid Group comprises three more offices in Switzerland. The company has 9 subsidiaries in Europe and many strong partnerships around the globe.
About Againity
Againity offers in-house developed and patented ORC turbine systems for sustainable electricity production. Founded in Norrköping in 2013, Againity has established fast on the Nordic market of small-scale CHP plants where existing hot water and steam boilers are complemented with the modular ORC turbine system. Today Againity is building ORC turbine number 21, already covering 15% of the Swedish CHP plants and now establishing on new international markets.