Swedish Organic Rankine Cycle (ORC) turbine developer and supplier Againity AB, has announced that it has been selected by Greenlandic waste management company ESANI A/S to supply a 355 kW ORC turbine for a waste-to-energy (WtE) plant in Nuuk, Greenland with an option for a second ORC unit.
Formed in 2019, ESANI A/S is Greenland's new national waste management company with a director and a board, whose members come from all of the participating municipalities. The main aim of ESANI is to create solutions for the collection and handling of all forms of waste in Greenland and increase the capacity for local waste management and energy recovery for district heating.
This includes the building of two new waste-to-energy (WtE) plants in Sisimiut and Nuuk for combustible waste and 2-3 waste oil facilities in Qarqortoq, Aasiaat, and Maniitsoq. Other types of waste will be sent for processing to other locations in Greenland or abroad.
The existing WtE plant in Nuuk can treat approximately 40 tonnes of waste every 24 hours whereas the new plants will be able to treat approximately 53 tonnes of waste every 24 hours.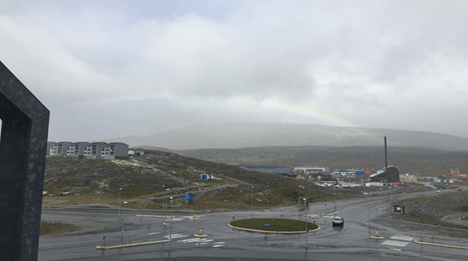 Option for a second ORC
To complement the waste-fired boilers, ESANI has chosen to add-on ORC turbines from Againity to generate local and weather-independent electricity. The order, the value of which has not been disclosed, consists of an ORC turbine to the plant in Nuuk with an option for ESANI to order an additional module for the planned new WtE plant in Sisimiut.
The new plant will deliver heat to the district heating network and excess heat from the waste incineration is connected to the ORC turbine which enables local and weather-independent electricity production.
Because we are connected to a limited district heating system, a lot of energy is wasted because we have to cool the energy away without being able to use it. With the implementation of ORC technology from Againity, we now have the opportunity to use our entire energy potential either as district heating or as transformed internal electrification. This makes perfect sense for us as a company and for the environment, said Frank Rasmussen, Director at ESANI.
The ORC turbine from Againity will have an installed generator capacity of 355 kW and the unit will be installed during summer 2021. It will use heat from the existing waste boiler, which is later to be replaced by the new waste boiler plant but with the same ORC connection.
Since the ORC turbine will recycle excess heat from the incineration process, the installation will contribute to a more circular and climate-smart energy system, while reducing electricity costs on site.
We are honoured to be part of ESANI's efforts to increase the energy efficiency at the waste management plants. By recycling local waste into energy and producing electricity with the ORC turbine, ESANI replaces imported fossil fuels in the national electricity mix and contributes to a more sustainable and local energy system, commented Elin Ledskog, Head of Sales at Againity, adding that the order will mark the first installation on the North American continent for the company.
Read the article in Bioenergy International here>>